EAFH-4: Zach Bonaker Presents Discover Outcome Oriented Metrics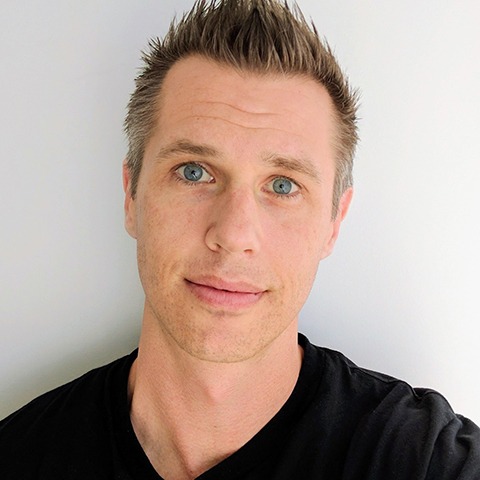 Welcome to KnolShare with Dr. Dave. This is your host Dr.Dave.
KnolShare with Dr. Dave is Streamed on Grokshare.com and broadcasted on iTunes, Spotify and Google Play.
Zach Bonaker is a "benevolent trouble-maker" based in San Diego, California, USA and has more than 10 years of experience assisting software organizations with improving working conditions and results. With experience guiding Fortune 500 companies to multi-million dollar startups, Zach builds relationships to help transform people, systems, and structures towards safe and collaborative ways of delivering high quality software. Zach is an international conference speaker, frequent podcast guest, and contributor to the global agile community. When he isn't thinking about next-generation agile ideas, Zach can be found enjoying the sunny California weather and connecting with people all over the world.
Imagine yourself sitting down in a director's office with a nervous feeling. "So, about those agile metrics I asked from you…", she says. Your stomach churns and pulse quickens. How will you show progress of transformation with agile? How will you measure improvement in teams and people? And how will you avoid the threat of harm from popular metrics like "say:do ratios" and "velocity"?
Whether you've worked as a manager, coach, or consultant, you've likely experienced conflict and confusion over metrics with agile. Traditional metrics which emphasize personal productivity drive negative behaviors, encouraging us to stay busy over working together to achieve goals. Meanwhile, leaders feel dissatisfied with popular "agile metrics," such as velocity and burn-down charts, when they fail to provide the insights desired.
Listen to this lively discussion and decode the complexity of measurement with agile. Through an innovative combination of quantitative and qualitative methods, discover outcome-oriented metrics which solve organizational needs for performance, quality, and change. Clarity and prosperity between agile and metrics is not out of reach. Come find out how!
We would like to thank our sponsor KnolShare for the continued support for this podcast.  Visit KnolShare.org to achieve your awesomeness through agile coaching and training, digital transformation strategy, agile organization development, lean business startup, and diversity and inclusion training. We support lean thinking and agile life skills education through the 5 Saturdays program. Visit 5Saturdays.org to donate your time, money, and knowledge.
Checkout Dr. Dave's latest book Elastic Minds: What are you thinking? On Amazon.com.  You will also find his book Transforming your leadership Character: The lean thinking and agility way on Amazon.com.
Look for the KnolShare with Dr. Dave podcast on iTunes, Spotify, and Google Play.  
The KnolShare with Dr. Dave Podcast is Streamed on GrokShare.com.
If you have any questions for Dr. Dave reach out on twitter @DrCorneliusInfoor @KnolShare.
Copyright © 2018KnolShare
Podcast (ks_dd): Play in new window | Download (Duration: 1:15:55 — 104.3MB) | Embed
Subscribe: Apple Podcasts | Email | RSS