EAFH-3: My First Initial Coin Offering (ICO) Cryptocurrency – Manage Chaos with Agile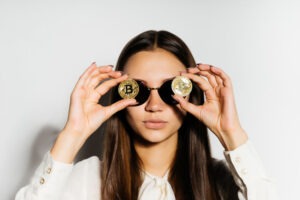 Welcome to KnolShare with Dr. Dave.  Streamed on Grokshare.com and broadcasted on iTunes Google Play, and Spotify.  You are listening to Episode Agile For Humanity #3, based on a webinar at the Agiler For Humanity Tucson Meetup. The topic is My First Initial Coin Offering (ICO) Cryptocurrency – Manage Chaos with Agile.
Launching an Initial Coin Offering (ICO) is a Big Hairy Audacious Goal (BHAG).  Planning and facilitating delivery of the ICO offering to market is best satisfied with an Agile practice.  Agile practices are made for responding to change and the key constant for delivering the ICO to market is change.  If you plan to launch an ICO and would like to understand how the use of an Agile practice would help increase certainty of delivery, please join this webinar.  The work involved with launching an ICO is similar to launching an Initial Public Offering (IPO).
How Blockchain works – Consensus Algorithms exist to:
Prevent double spending (spending the same money twice)
Provide immutability (unchangeable and provable)
Proof of Work (PoW) or mining:
The first blockchain consensus algorithm
Devised by Satoshi Nakamoto for use in the Bitcoin blockchain
Proof of Stake (PoS):
Block created by minters staking their tokens to "bet" on which blocks are valid and not by miners
Proof of Authority (PoA): Trust the Know it all
Validated by approved accounts like an Oracle or Admin
Kanban
Made popular by David J. Andersen.
A way to organize the chaos that surrounds so many delivery teams by making the need for prioritization and focus clear.
A way to uncover workflow and process problems so you may solve them in order to deliver more consistently to your client/customer/etc.
Visualize the workflow
Limit WIP
Manage flow
Make Process Policies Explicit
Lean Canvas
Proposed by Alexander Osterwalder based on his earlier work on Business Model Ontology.  Adopted by Steve Blank ("The Four Steps to the Epiphany"), and Ash Mauyra ("Running Lean"). You can use the canvas to describe, design, challenge, and pivot your business model.
We would like to thank our sponsor KnolShare for the continued support for this podcast.  Visit KnolShare.org to achieve your awesomeness through agile coaching and training, digital transformation strategy, agile organization development, lean business startup, and diversity and inclusion training.
Thank you Agile Alliance for the Webinar and Meet-up Pro account sponsorship.  Learn more about Agile Alliance at www.agilealliance.org.
We support lean thinking and agile life skills education through the 5 Saturdays program.  Visit www.5Saturdays.org to donate your time, money, and knowledge.
Checkout Dr. Dave's latest book Elastic Minds: What are you thinking? On Amazon.com.  You will also find his book Transforming your leadership Character: The lean thinking and agility way on Amazon.com.
Look for the KnolShare with Dr. Dave podcast on iTunes, Google Play, and Spotify.
The KnolShare with Dr. Dave Podcast is Streamed on GrokShare.com.
If you have any questions for Dr. Dave reach out on twitter @DrCorneliusInfo or @KnolShare.
This podcast is produced by Dr. Dave Cornelius
Copyright 2018 KnolShare
Podcast (ks_dd): Play in new window | Download (Duration: 39:53 — 54.8MB) | Embed
Subscribe: Apple Podcasts | Email | RSS