Episode #20: Building a Community of Continual Learning: Hire Right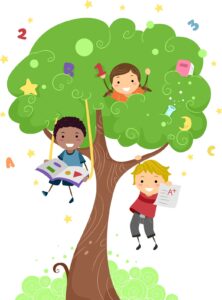 Learning communities within organizations are powerful sources of engaged people.  This is where the most productive and satisfied people increase profitability through innovation.  It all begins with hiring the right people at the right time to perform the right job.
Employees to Seek
Recently, I read a New York Times article from February 25, 2016 titled "What Google Learned from its Quest to Build the Perfect Team".  The article highlighted the effort expended by Google to find the right people to help make innovative products.
The key attributes Google seek in candidates are the following:
Emergent leaders
Able to tackle difficult problems
Owners not employees
Cognitive ability
Analytical skills
Leadership Engagement
When leadership is engaged and provide a pathway for people thrive the organization excels.  It matters when the organization's leadership is attentive to the needs of the people producing wealth for the shareholders.
Selecting, Hiring, and Retaining People
Selecting, hiring, and retaining the right people is not easy.  The talent acquisition organization is busy trying to locate and hirer the right people to meet the demands of human capital.  This work is difficult and candidates should be:
Culture fit
Candidates with the ability to interact and communicate
Curious and creative thinkers
Character of trust and loyalty
"The only way to be truly satisfied is to do what you believe is great work.  And the only way to do great work is to love what you do." – Steve Jobs
Holacracy Culture
The leaders at Zappos developed a culture of holacracy to empower people in the organization to self-organize and thrive.  Everyone in the organization owns the responsibility to get work done based on assigned roles.
Engaged Employees 
A Gallup poll in 2015 stated engaged employees are less likely to have health problems
Engaged employees help to increase the company's bottom line.
In a Harvard Business Review survey 71% of the respondents stated engaged employees as critical to achieving overall organizational success
The following are a few learning activities to engage the learning communities:
Lunch-n-Learn
Open Space Sessions
Get out of the Building
Retrospectives
Science Fair
Look for the KnolShare with Dr. Dave podcast on iTunes, Google Play, and Spotify.
The KnolShare with Dr. Dave Podcast is hosted on GrokShare.com.
If you have any questions for Dr. Dave reach out on twitter @DrDaveInfo or @KnolShare.
This podcast and interview produced by Dr. Dave Cornelius
Copyright 2016 KnolShare
Podcast (ks_dd): Play in new window | Download (28.2MB) | Embed