Episode #23: Alicia McLain and Agile Coaching Exchange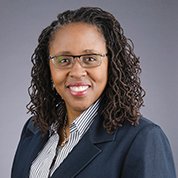 Alicia McLain, Agile Coach and Leader
Alicia is a Lean Agile Transformation | Executive Coach with over 20 years of experience in the technology industry
She coaches, trains and transforms mid-size to large companies domestically & internationally.
Alicia has had 12 years coaching & consulting in Project/Program Management; 3 Years Software Development Management; and 10 years in the Agile community as a hands on transformation leader, trainer and coach.
Alicia is passionate about using Agile practices to build high performing teams!
The best way to reach me: Alicia R. McLain, MA, PMP, CSP, ICP
Connect on LInkedIN: https://www.linkedin.com/in/aliciarmclain
Follow me on Twitter: @AgileLeaderSD
My Website: www.operational-innovations.com/
My office phone: 619-972-0453
Or email directly: SDAgileCoP@gmail.com
Look for the KnolShare with Dr. Dave podcast on iTunes, Google Play, and Spotify.
The KnolShare with Dr. Dave Podcast is hosted on GrokShare.com.
If you have any questions for Dr. Dave reach out on twitter @DrDaveInfo or @KnolShare.
This podcast and interview produced by Dr. Dave Cornelius
Copyright 2016 KnolShare
Podcast (ks_dd): Play in new window | Download (15.4MB) | Embed